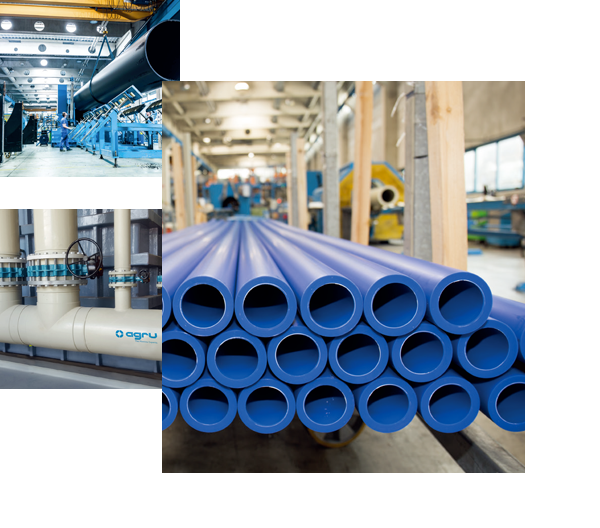 AGRU Kunststofftechnik GmbH is a potential Austrian company with worldwide activities in producing and distributing high-quality plastic products for piping systems and apparatus engineering, environmental technology as well as constructional engineering. The family business is being managed by its owners Mr. Mag. Alois Gruber and Mr. Alois Gruber sen., who attach great importance to quality in the fields of products, service and processing. The export rate of approx. 90 % documents the international sales policy and makes innovative products of Upper Austria well known around the world. AGRU products are successfully employed in various fields of industry and infrastructure and are often used for particularly critical applications.

AGRU Pipeline Technology (Jiangsu) Co., Ltd. is the official AGRU subsidiary in China. It is a Wholly Foreign Owned Enterprise, as 100% daughter of AGRU Kunststofftechnik GmbH.

AGRU products are mainly used for the following applications: gas and water supply, mine industry, chemical industry, semi-conductor industry, pharmaceutical industry, plant construction, constructional engineering, air pressure lines as well as environmental engineering.

The intention of AGRU Pipeline Technology (Jiangsu) Co., Ltd. is to provide and expand the service locally in mainland China. Most of the AGRU standard products are on stock thus available quickly. We feel bound to offer our customers only qualitatively best products and want to be recognized as long-term, competent and reliable partner, as well as providing all the required local service in China.